We are a team of six students, aged 14 to 17, based in Friedrichshafen, a small industrial town in southwestern Germany participating in the international "F1 in Schools" competition. On this website, we hope to provide you with insights into who we are and what we do.
The development process consists of several stages. First, it starts by creating concepts, followed by a continuous cycle of construction and simulation. Through many prototypes, we ensure manufacturability and validate our simulation results.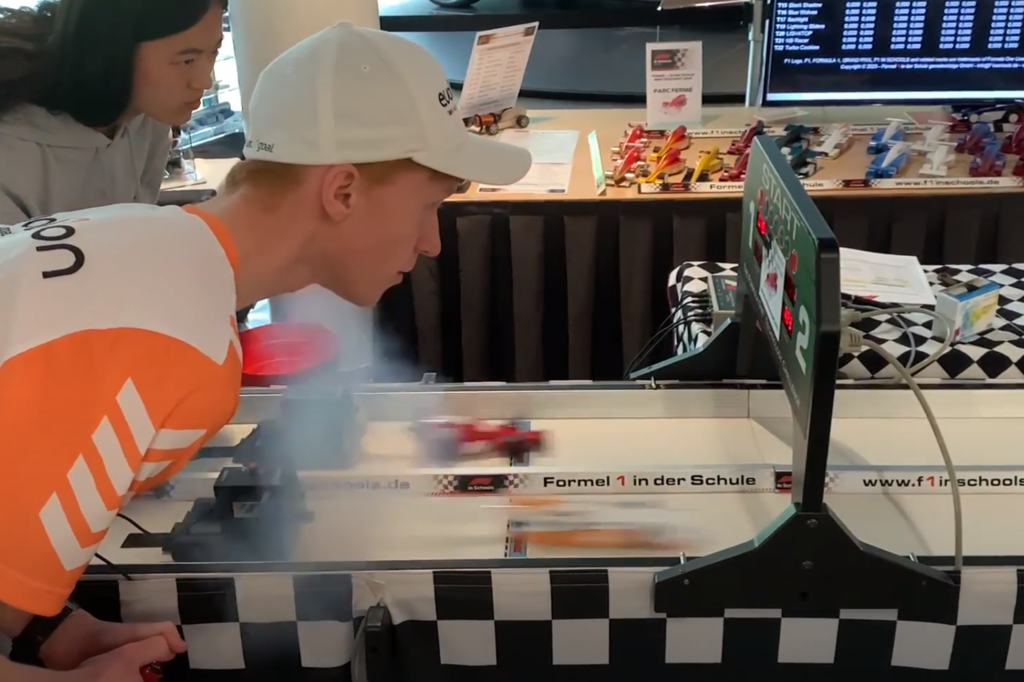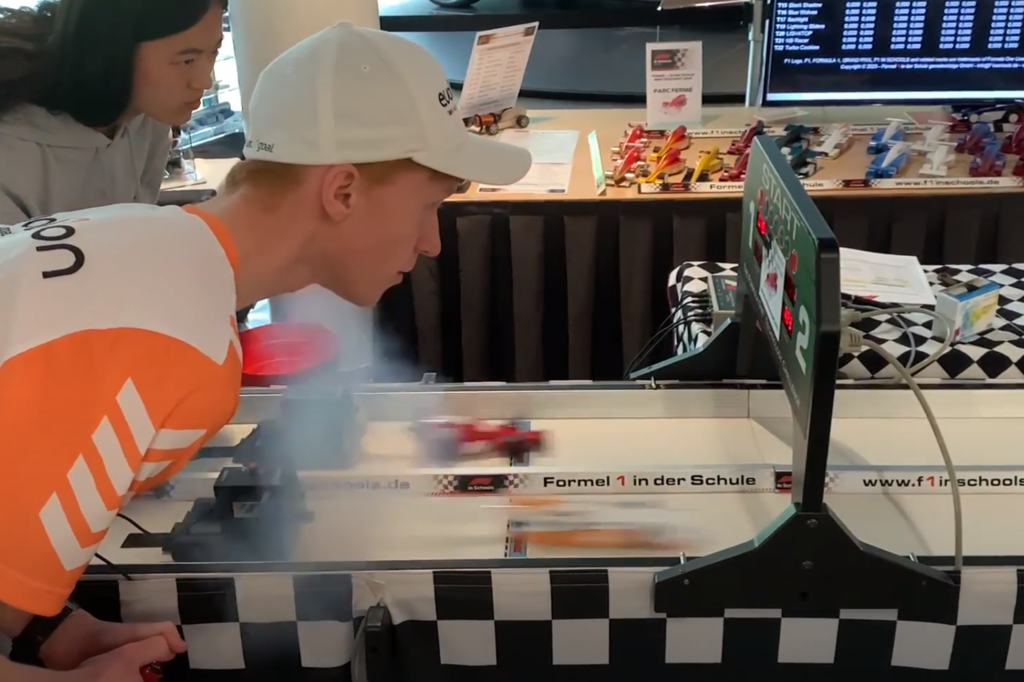 In this multidisciplinary international competition, students like us learn how to function efficiently within an independent team. This work can be compared to that of a small company and thus prepare us students for our future. Major challenges include breaking down demanding tasks into several smaller sections and allocating them amongst individual team members, while not losing track of the ultimate goal.